425 Business Magazine Illustration
The Game of Life was the main inspiration behind this 425 Business magazine cover focused on retirement.
425 Business required a magazine cover that would help tell the story about "The New Rules of Retirement". I thought that Milton Bradley's "The Game of Life" would be a perfect platform to show the balance of risk, planning, and making decisions in retirement. Of course the actual game is totally based on chance (from what I remember) - this version focuses on the "Plan, Act, and Adapt" approach. 
Side note. The magazine also did a little mini-interview with the cover artist, yours truly. I guess they were short an ad placement, but what the hell. I'll take it.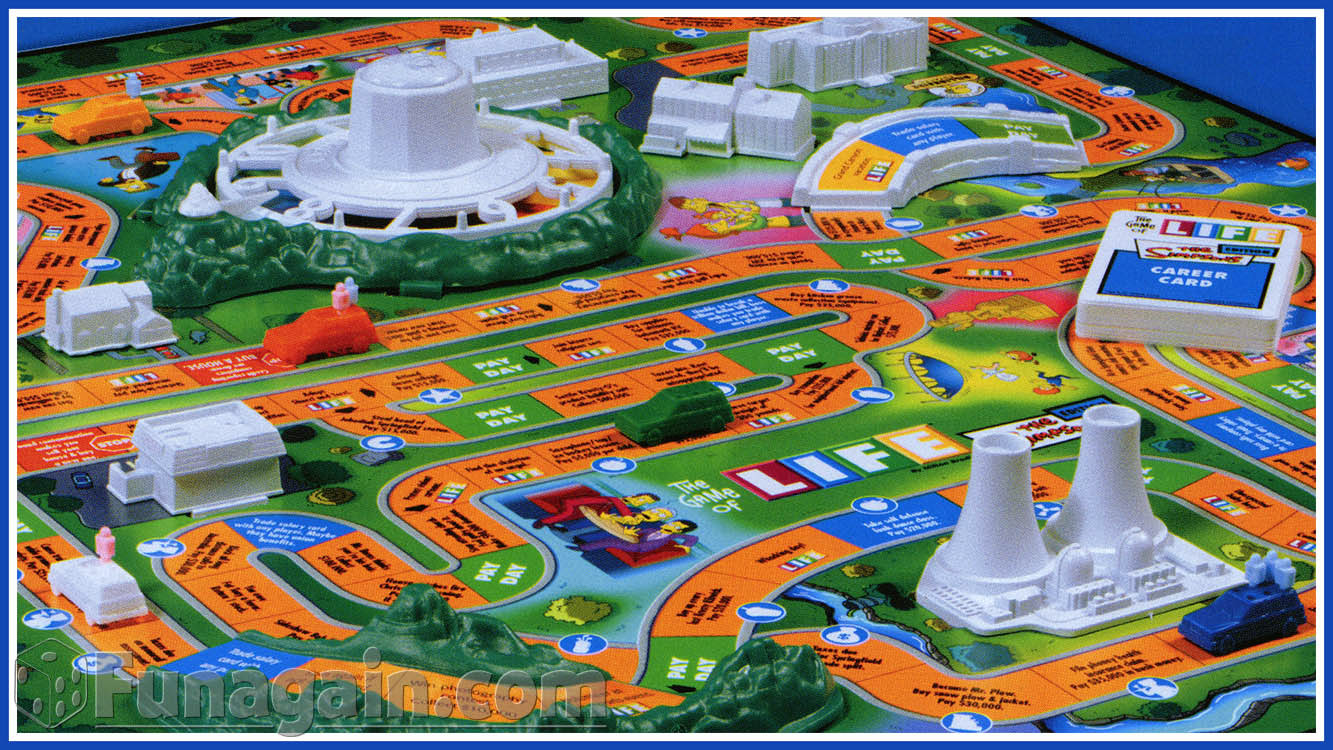 Photo from the actual Game of Life.
"The game simulates a person's travels through his or her life"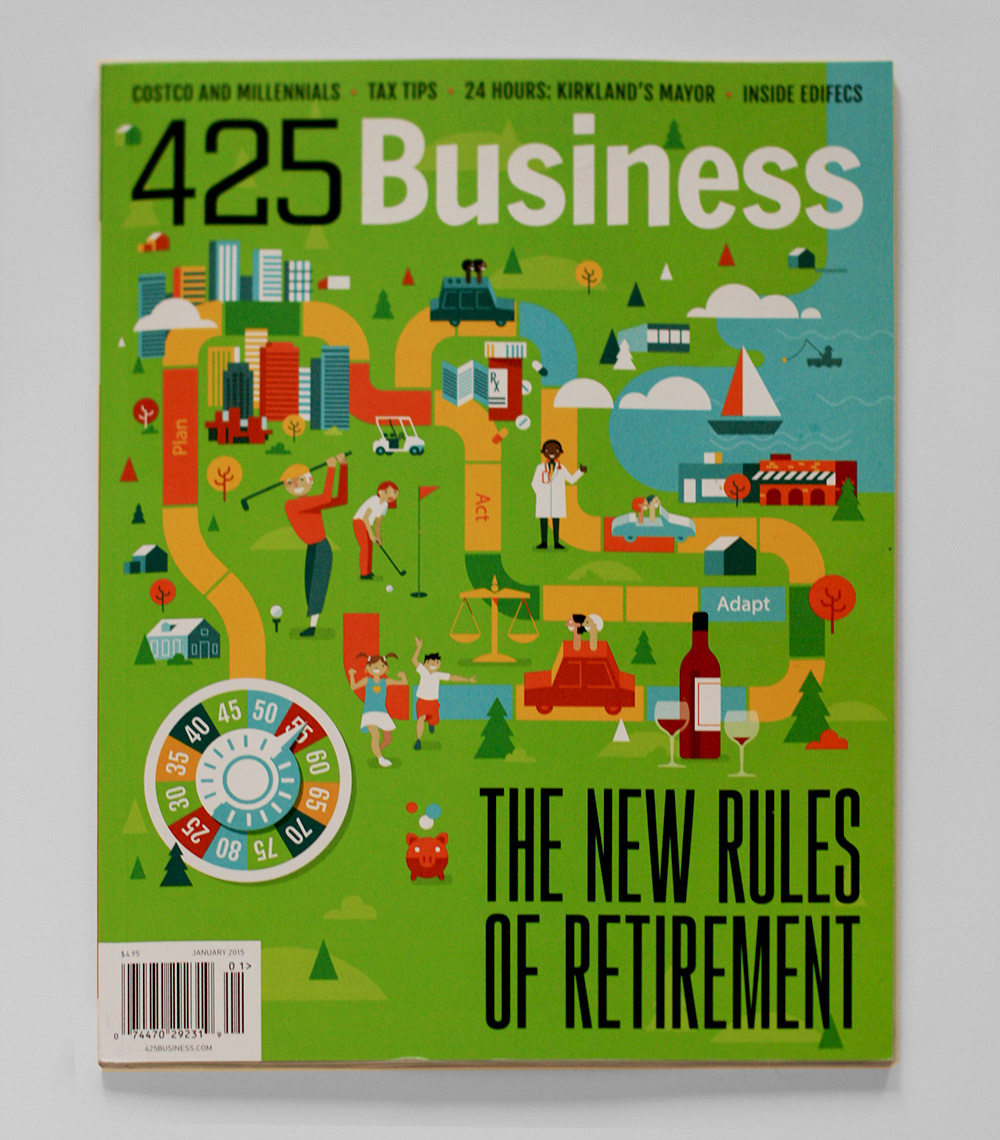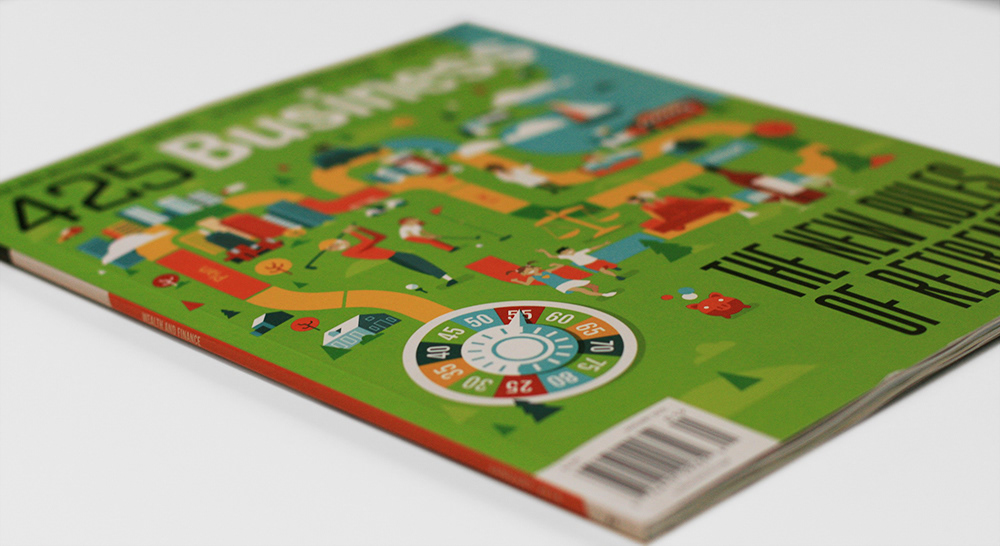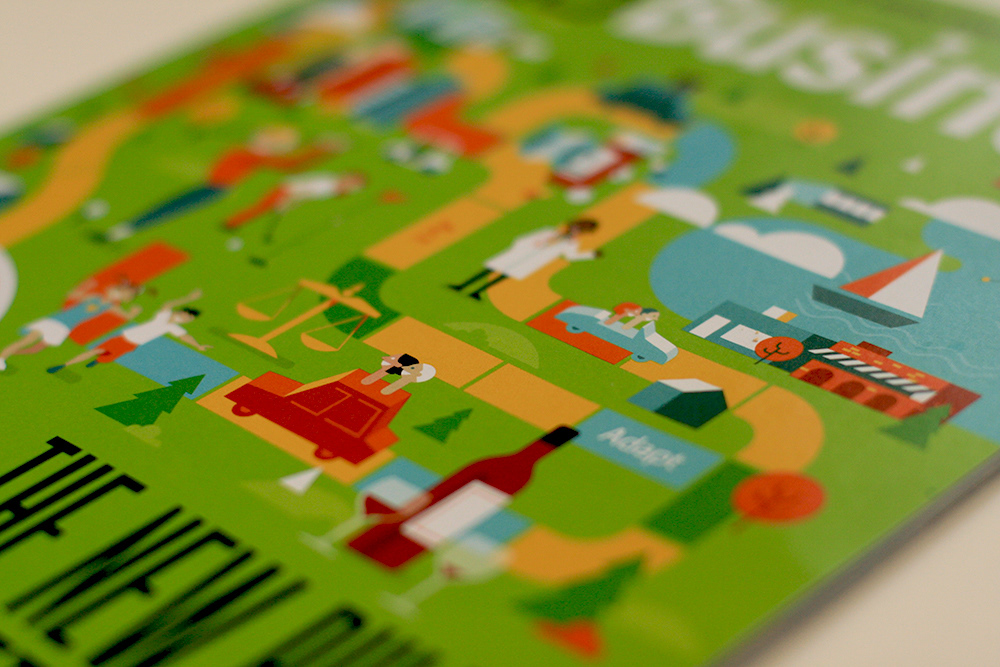 We wanted to fill each gameboard square with "Pay Day" or other insturctions, but for a magazine cover we were limited with what we could add - based on dimensions readability. We chose to include 3 key words from the articles "Plan, Act, Adapt". Which I believe turned out to be more impactful. These are the three key words that the article stresses the most.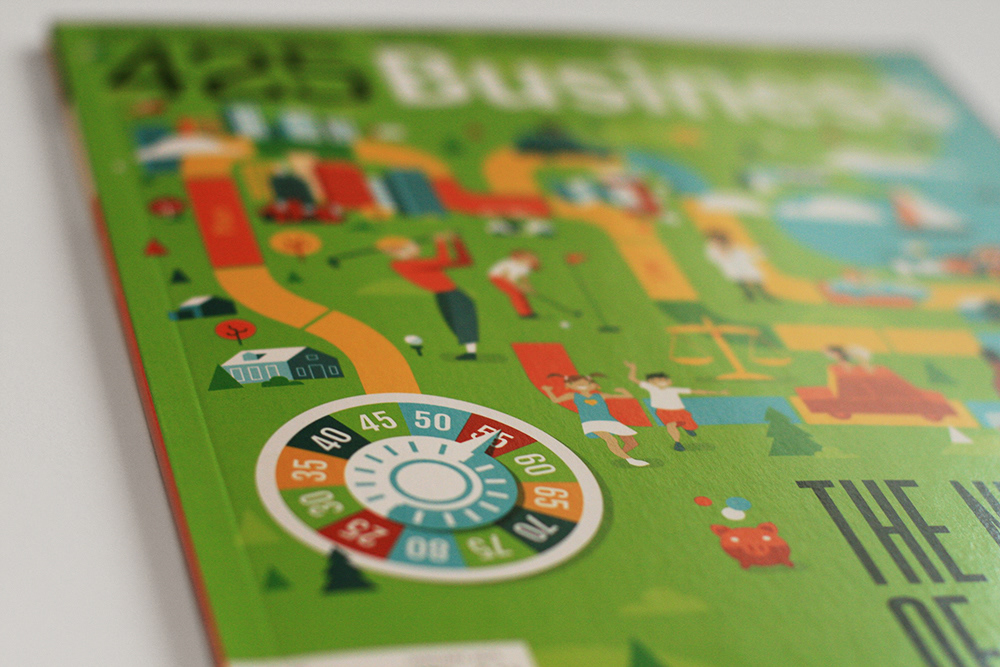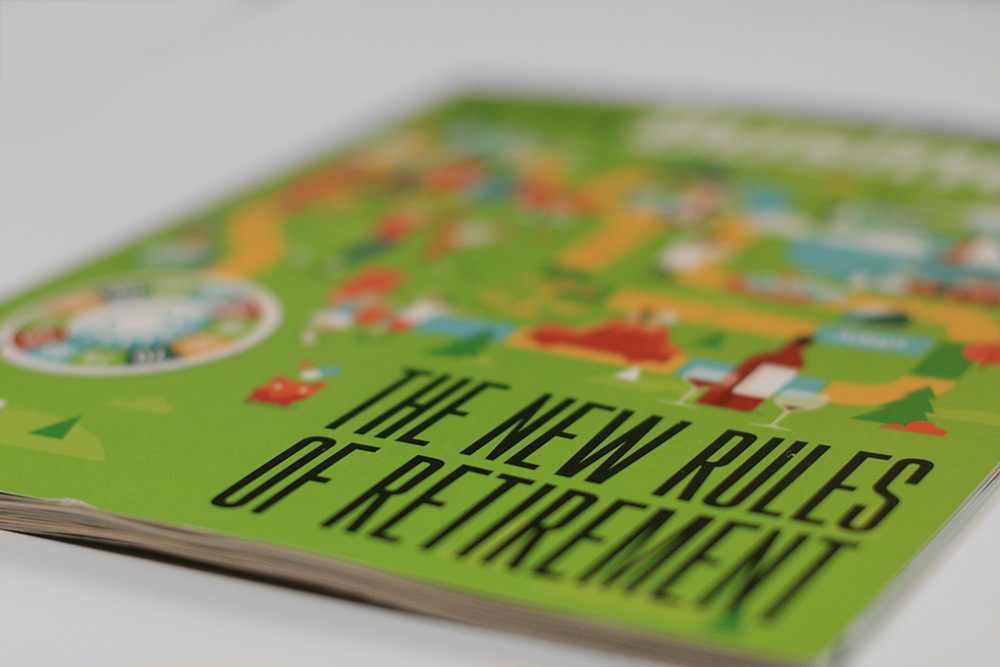 Interior article with artwork from cover.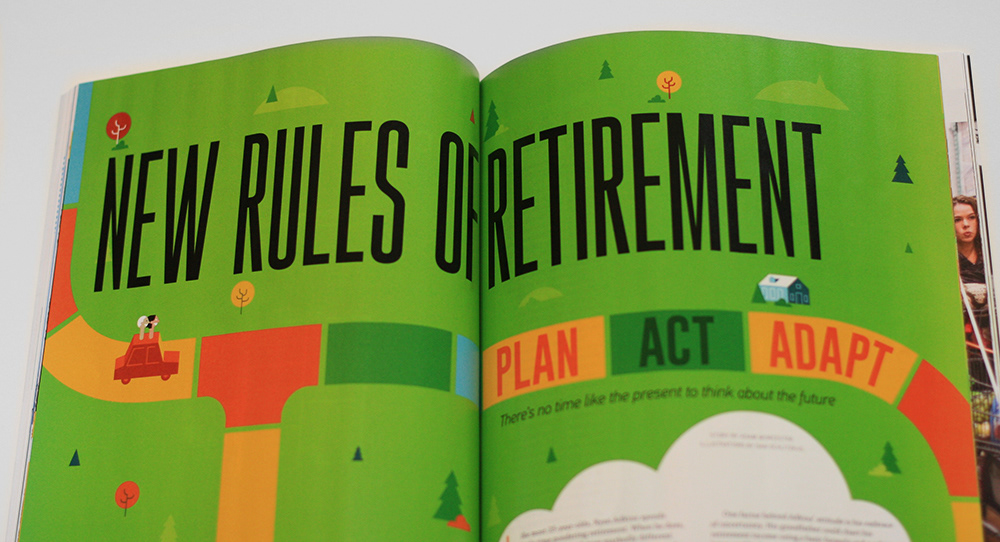 Original artwork without cover elements.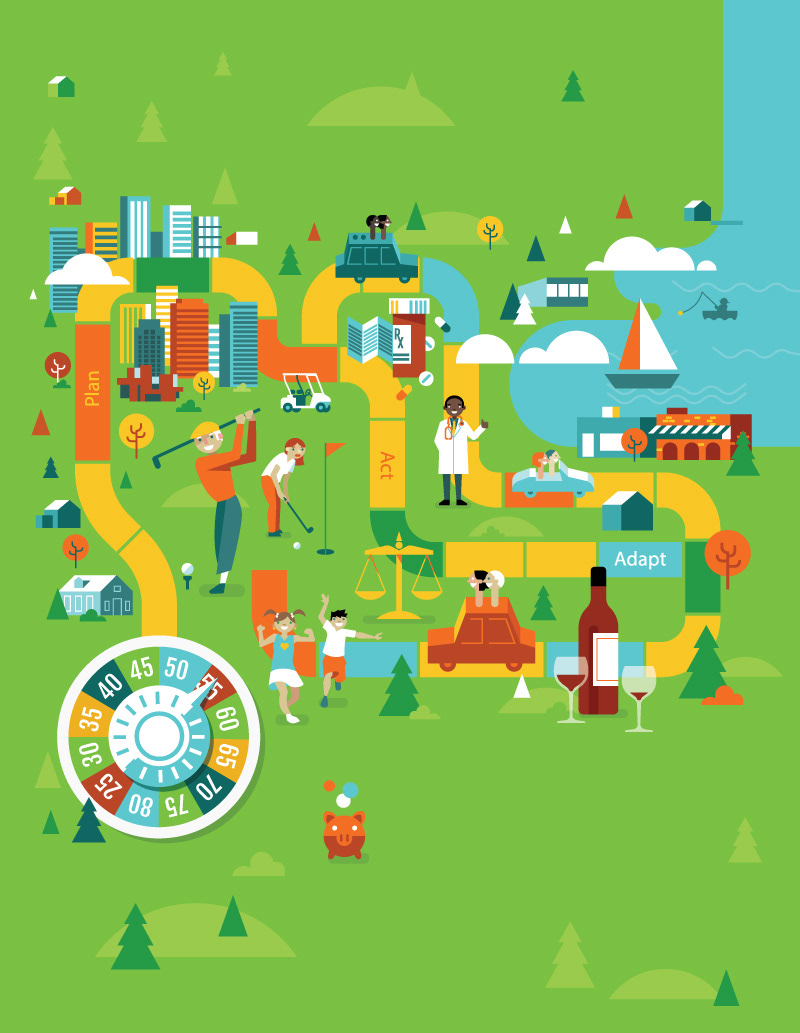 I pulled out elements for interior article artwork. These elements also work well on their own.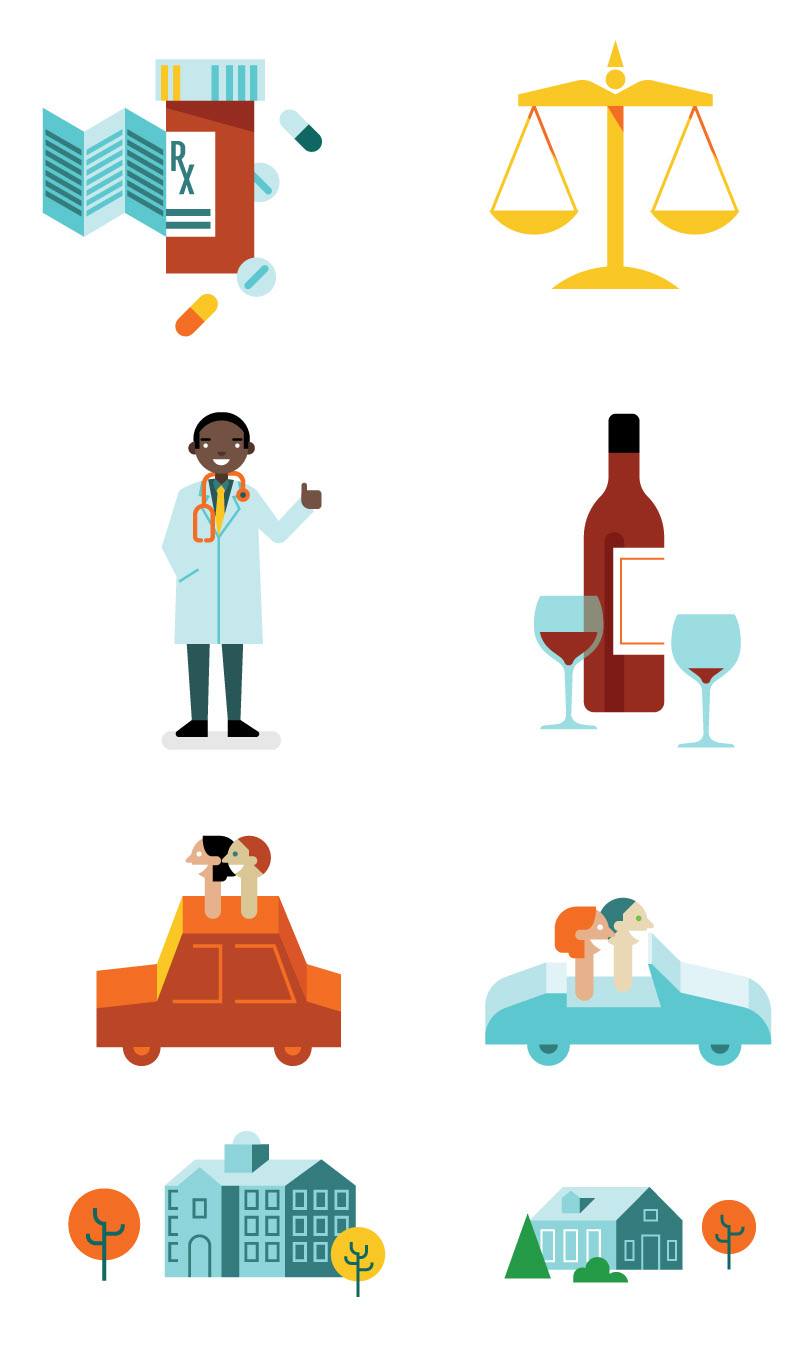 Read the main article on 425 Business magazine on the web.
And here's my embarrasing article on me. My quotes are pretty weak. But thanks again for the page. Feeling the love.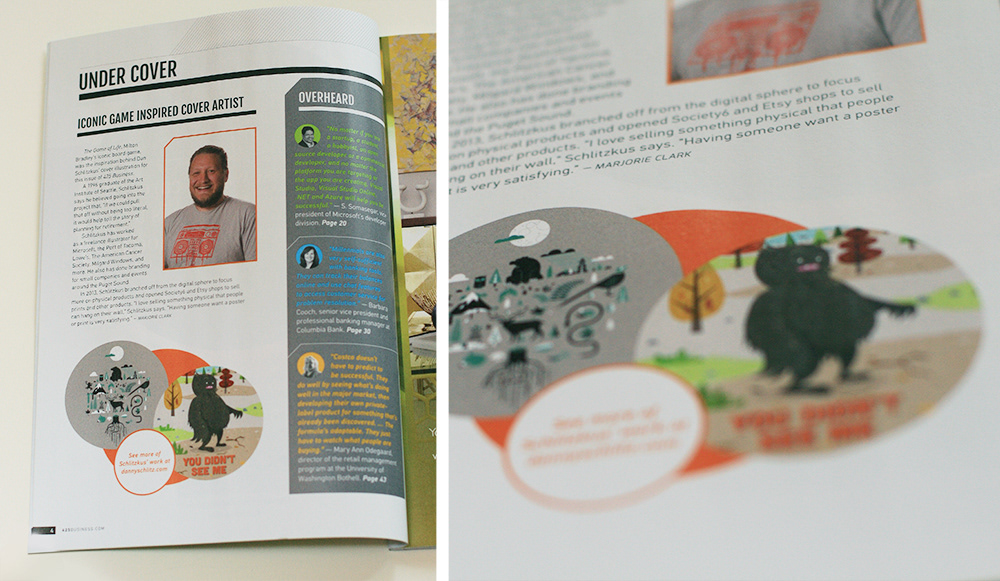 And that's it. Thanks for following along.